It's time to set the record straight once and for all. Is online gambling Malaysia really illegal? For the curious-minded Malaysians who are just planning to get into online casinos and online betting Malaysia, it's important to know whether online betting Malaysia is legal or not.
Laws Covering Gambling in Malaysia
Let's refer to the laws covering gambling or betting in Malaysia. There are 2 major laws, and 1 religious.
Betting Act of 1953
This is the major legislation outlawing gambling in Malaysia.
Basically, it prohibits all forms of gambling, and all transactions & communications made because of it.
The Betting Act states that anyone caught operating a betting house or playing in one can be penalized with up to 200, 000 ringgits and sentenced to 5 years in jail.
The Betting House:
(i) any place kept or used for betting or wagering whether such betting or wagering, be in cash or on credit, on any event or contingency of or relating to any horse race or other sporting event or lottery to which the public or any class of the public has, or may have, access;
(ii) any place kept or used for habitual betting or wagering on any such event or contingency as aforesaid, whether the public has, or may have, access thereto or not; or
(iii) any place used by a bookmaker for the purpose of receiving or negotiating bets or wagers on any such event or contingency as aforesaid, whether such bets or wagers reach the bookmaker by the hand of the person placing the bet or his agent or the bookmaker's agent or through the telephone or the post or by telegram or by any other means;
Since this act was written all the way back in 1953, it mostly focuses on the 'betting house' as the gambling platform. So it refers to traditional, land-based betting houses or places as the center of gambling.
Are Online Casinos Covered by this Law?
Of course, online casinos didn't exist back then, so most are unsure about whether or not these are covered by the act. However, the phrase "…through the telephone or the post or by telegram or by any other means" implies that transactions on the same level as mobile (or internet) communication is covered by the law. Luckily, this last phrase is a bit vague and is up for legal interpretation.
So to answer the question: it's not entirely defined if online casinos are covered by this law. Although recently, the Malaysian government has been cracking down on people associated with running online casinos on Malaysian soil.
Common Gaming Houses Act of 1953
The Betting Act of 1953 covers mostly sports betting and bookmaking, but the Common Gaming Houses Act of 1953 covers all other forms of gambling. This act declares those operating or being inside of a gaming house as criminals.
This means anyone caught playing a game with betting involved will be penalized with a fine of up to RM5, 000 and can be jailed of up to 6 months.
It defines playing a betting game as:
"…the playing of any game of chance or of mixed chance and skill for money or money's worth…"
This Common Gaming Houses Act of 1953 explains in even greater detail the definition of [a] gaming house[s].
Sharia Law
Sharia Law, on the other hand, is more of a religious 'law' for Muslim people. Since majority of Malaysia's population practice Islam, the Malaysian constitution was built around Islamic tradition and law.
Non-Malay people like those of Chinese, Indian and other ethnicity don't follow the Sharia Law. Still, that's not to say that other Malaysians aren't affected by this.
Religious Belief Affecting Gambling
Sharia Court makes laws and courts in Malaysia a bit difficult. There's confusion about the dual justice system–should the Malaysian legal system be secular, religious or both? If its secular, laws won't affect the Islamic beliefs.
Under Sharia Law, Malaysians aren't allowed to gamble. If the Malaysian government transitions to a more secular legal system, Malaysians will be more or less free to gamble online and on land.
This is good news for the online gambling Malaysia industry since a lot of Malaysians have been getting into online gambling Malaysia and sports betting. Chinese and Indian traditions have always practiced online betting Malaysia. They do it as a form of social practice with others.
The Rise of Online Gambling Malaysia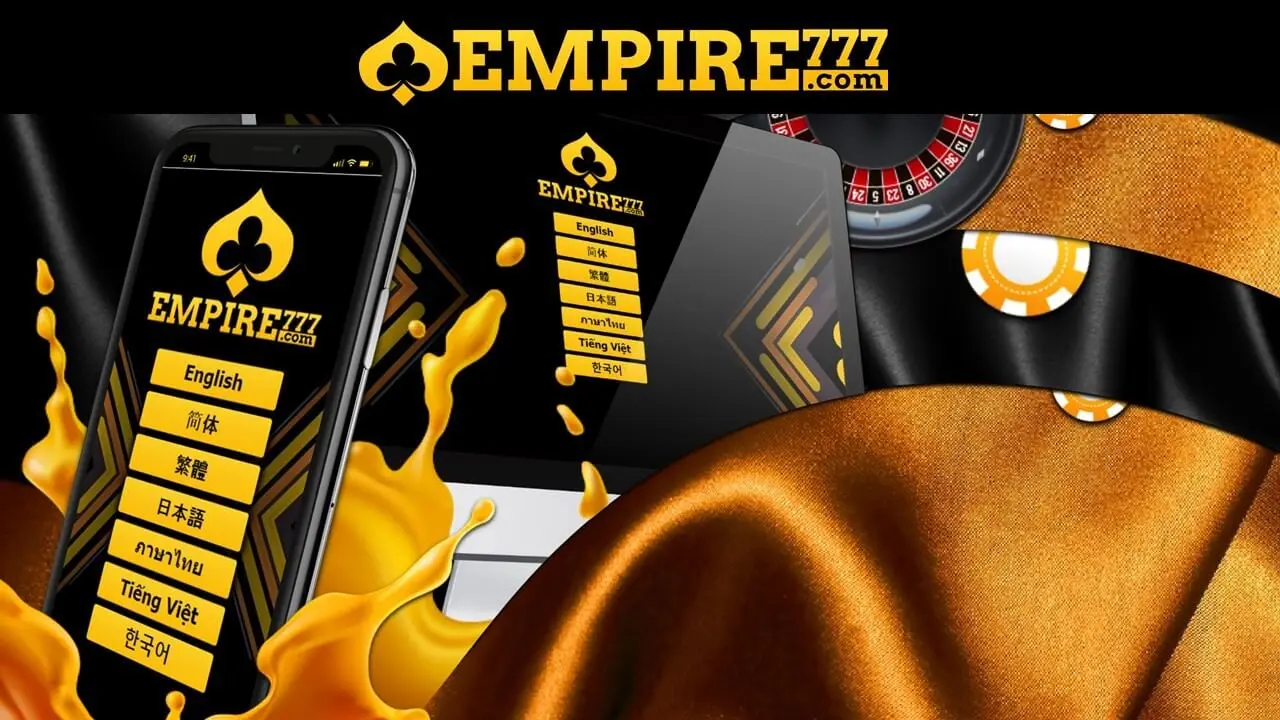 Although online betting Malaysia is illegal in almost all its forms, online casinos in Malaysia are getting more and more popular.
Top online casinos like EMPIRE777 Casino have over a thousand slot games and the quality table games and Live Casino. EMPIRE777 also offers the best online casino bonuses! Combine their casino games and bonuses, and you'll get the highest payouts in online gambling Malaysia right now.
Luckily, EMPIRE777 is completely legal and regulated. They have a Curacao Gaming License and encourage moderate gambling for fun!
Frequently Asked Questions
Q: Is online betting Malaysia illegal?
A: It's hard to tell. Right now, Malaysian government has not made any clarifications on whether or not the Betting Act and Common Houses Gaming Act of 1953 covers online gambling Malaysia or online betting Malaysia.
Q: Is it safe to bet/gamble online even when Malaysian government has not made the law clear on whether it's illegal or not?
A: It's safe as long as they stick to trusted online casinos like EMPIRE777 Casino. EMPIRE777 Casino is legal and regulated, with a certified gambling license from Curacao Gaming. It doesn't have any operations on Malaysian soil, so it won't be against the Malaysian government.
Q: What forms of gambling in Malaysia are legal right now?
A: Currently, pari-mutuel horse race betting, lotteries (4D Lotto), and casino gaming in Genting Highlands or Resorts World Highlands are all legal.
Q: Who or what gambling establishments does Malaysian government target?
A: Malaysian Government mostly targets those affiliated or operating on behalf of gambling platforms. They focus on groups of people targetting potential customers with SMS spams about casino gaming.
They rarely target individuals. So if you want to play online casino and online gambling Malaysia, then give it a go!